Two of the most asked questions I hear ...
What does my lovie eat and what type of things
toys do I need in the cage?
So I've included a pic with my "must have" list for lovies.
Your lovebird baby has been weaned onto Zupreme natural pellets with Zupreme fruit pellets mixed in. There are a wide variety of lovebird food (cockatiel size) out there if you want to switch to something else just gradually add alittle of the new with the old each day until you have switched them over. Since they are young and still learning to eat their pellets regulary it shouldn't be too hard to switch them. Remeber the goal is for the pellets to be the 24/7 cage food.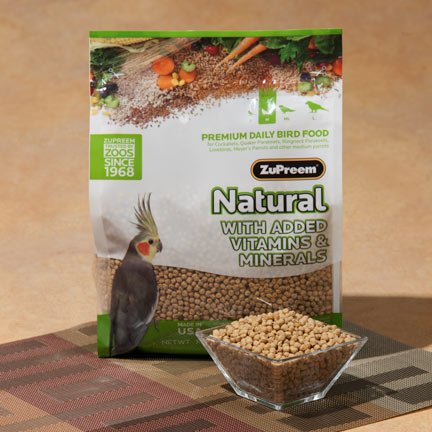 Seed & Millet are the first thing the babies learn to eat when weaning. Millet and seed arer ike treats for the birdies so once they get established you can start pushing the pellets more. When they first get to your home I'd offered all 3. Have pellets and seed in cage cups and then offer millet as a treat when you have bonding time with your birdie. I use universal blend or Wild Harvest from walmart whichever is available. I like univeral blend best cause it's not over packed with giant sunflower seeds it has smaller less sunflower seeds mixed in. Millet you can get anywhere pet store or walmart.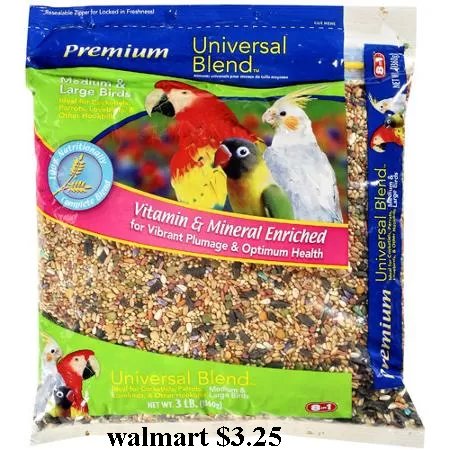 Lovebirds love love love bathing so a good bird bath is a must and it also helps keep their skin from drying out and keeps them clean. There are many bird baths out there - you will need one that is sized for a cockatiel. It can be a small dish or a cool looking bird bath from the pet store. The one I like and seems to work well is pictured below. It can be hung on the inside or outside of cage and is easily removed from the base with a twist for quick cleaning and refilling.
A cuttlebone is great to have in the cage, it helps provide calcium for the lovie.
lovebird cage supply list, what do I need for my lovebird cage, what does lovebirds eat, things needed for your new lovebird baby, cage accessories needed. New Lovebird owner supply list love bird accessory list,